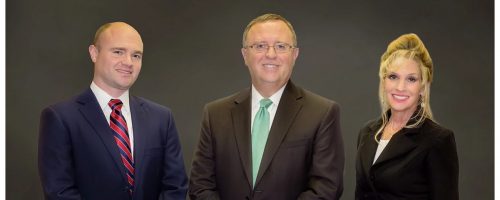 Bratcher Financial Services
Our mission is to provide our clients the financial advice they need to make the best decisions for their future, family and business. We work with our clients from both a solution approach or from a comprehensive approach when it comes to financial planning. We work hard to create a plan to help you reach your financial goals. Call us to discuss how to get started.
IRA – individual retirement accounts, whether Roth or Traditional may be a great way to help you achieve your retirement goals and each has their own unique tax planning strategies.
401k – If you have a business and are looking to increase your retirement savings and help your employees do the same, a 401k plan may be what you're looking for. Call us and we can help you select and implement a specific plan for your business.
We can help with life insurance to survivor benefits, education funding, disability income insurance, and long term care planning. Call us to determine the coverage you need and get a personalized quote, or apply for life insurance online at your own convenience here Apply for Life Insurance.
Choosing the right investment plan to help reach your goals can be confusing when factoring in the risk, fees and the many investment vehicles available.  We take our clients through an extensive process to help make sure you're in the program that fits you and your situation the best.  
Have a specific project that requires professional attention? Our services are designed to help tackle even the most complex projects. Our clients are our number one priority, and we go the extra mile to make sure they're completely satisfied. Contact us today to discuss how we can help.